SolarTwin Reviews from Reviewcentre
"Review Centre is a community of real people, just like you, sharing their product and service experiences.
Our community of reviewers are a passionate bunch who want to help you discover what's right for you."
We are well rated on review centre, this shows the excellent product quality of the Solartwin system. Our customers are impressed with their results and have made an impression regarding customer service.
Solartwin is now a product offered by Genfit, offering the same great service and a broad selection of other renewable energy options.
We hope if you are a returning customer or are interested in the product that the reviews below will inspire you to pursue your path to a renewable supplied home or business.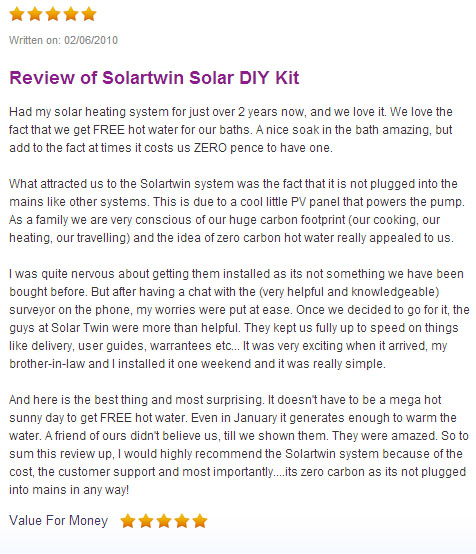 Written and published by -
admin
Genfit - 0344 567 9032