Weather photos. Landscape images. Atmospheric pix. Beautiful photographs. Best pictures. Umbrella photo. Photography Ireland. Scenery pictures. Alan Johnston Photographer. Stock Images.

'Should I bring an umbrella?'
Celebrating weather in photographs
By ALAN JOHNSTON
Click any photo for your free preview of 20 complete pages of 'Should I bring an umbrella?'. Just click corners of the page to turn them.
'Should I bring an umbrella?' This fantastic photographic book is the perfect gift for any occasion. Or give yourself a special treat today! Alan Johnston's broad-based weather and environmentally themed book of photographs brings to life the topic of weather in a quirky, personal, unique, enthusiastic and exciting way, using the life experiences of a well-travelled man who has lived, worked and taken photographs in a variety of exotic countries. Alan's book contains over 500 original pix – some going back to the 1930s – right up to the present time. We travel up and down Ireland, Britain and Europe, Ethiopia, the Middle East, Nigeria, the Far East the USA and beyond, including a chapter depicting weather-themed views round all points of the compass from Alan's house by the shore of Strangford Lough. The photographs are personalised with fascinating and funny stories drawing on Alan's adventures over the years. Images and anecdotes, covering local and world weather, are beautifully woven together in the context of complex and challenging issues related to climate change.
'Should I bring an umbrella?' is a 160 page book in handy format by photographer Alan Johnston, celebrating world weather in photographs, with captions and stories, illustrating how climate affects the daily lives of everyone – everywhere. The book's launch was marked by the BBC, who interviewed Alan, by Irish Newspapers and a wide range of other publications.   One of these was the Royal National Lifeboat Institution (RNLI) Lifeboat Magazine, since by chance Alan unearthed the the astonishing fact fact, when the book was nearing completion, that he owed his life to the RNLI, whose members were amongst those who rescued him, more dead than alive – and nowhere near the sea! – from the Kegworth air crash disaster in 1989. He hes devoted the last two pages of his book as a tribute to the RNLI. In a moving reunion, he invited his main rescuer to the launch of his book. Alan writes: "At least the weather was good that night – it was dry and cool. It was my lucky day".
'Should I bring an umbrella?' is an unrivalled invitation to appreciate – or tolerate! – the daily weather, and a call to do all that we can to protect our planet. Here is a cheerful, enthusiastic and unique book encouraging the reader to enjoy and to see our daily dose of weather through freshly opened eyes. Look around you at the skies, Alan suggests, and enjoy an ever-changing display – free. It is a   book to dip into and it will never date. You will love it. In an otherwise light-hearted book, there is one tough and challenging chapter, entitled: 'Energy from the sun', in which Alan Johnston tackles global warming head on; it displays a roof mounted Solartwin solar water heating panel as one effective way to move forward!
'Should I bring an umbrella?' is a book that will spread pleasure – and even some enlightenment – to just about anyone!   And not least to photographers everywhere.
Read about: the lettuce/lightning connection in Strangford;   whether skiing down the road to Damascus can be recommended;   the tale of the elephant and the nut;   the differing fates of two Ethiopian rivers;   whether Alan or an armchair was (shamefully) dumped in a County Donegal bog;.   And so very much more including, essentially, when NOT to bring an umbrella!
BIOGRAPHY, ALAN JOHNSTON, PHOTOGRAPHER.
Author of 'Should I Bring an Umbrella?', Alan Johnston, of 1926 vintage and still going (fairly) strong, is pretty miserable without his camera, but since he always has it with him he is mostly cheerful, loves a laugh and has a sense of the ridiculous. While working and travelling for twenty-five years in far-flung countries, he sometimes wondered why his employer paid him for the pleasure – yet his conscience tells him he really did work hard then, and subsequently, when not taking photographs. Alan enjoyed experiencing the different climates and recorded them on film and their effects on life. Apart from keeping a weather eye open he has a rough and ready rain gauge of an old iron cooking pot in his adjacent field. Alan's book, his first, is an acclaimed photographic odyssey – quite unlike any other weather book.
Alan Johnston is married with four grown-up children – working in engineering, sculpting, osteopathy and solar – plus lots of grandchildren.
'SHOULD I BRING AN UMBRELLA?' BOOK REVIEWS.
"Not many of us would think of weather as a theme for the story of our life… And yet it fits Alan Johnston's book perfectly… The quality of the photographs has remained constant, initially enjoyed mainly by the family, but now made available to us as well" …  PROFESSOR RONNIE BUCHANAN, GEOGRAPHER, HISTORIAN, CONSERVATIONIST.
"Like it or not, our climate and weather pervade every aspect of our lives. Alan has not only recognised this fact but embraced it with delight and self-deprecating humour. This wonderful book is a story of sun, shadows, rain, drought, storm, heat and cold, and how our skies and seas reflect these phenomena. This is not just a story of weather but one man's life and his irrepressible curiosity about our small planet. If you share these feelings you will love this book. It is a true source of inspiration and delightful imagination – not least when the wind rattles our doors and rain lashes the window" ... DR BOB BROWN, NATURALIST AND CHAIR OF NORTHERN IRELAND BIODIVERSITY GROUP.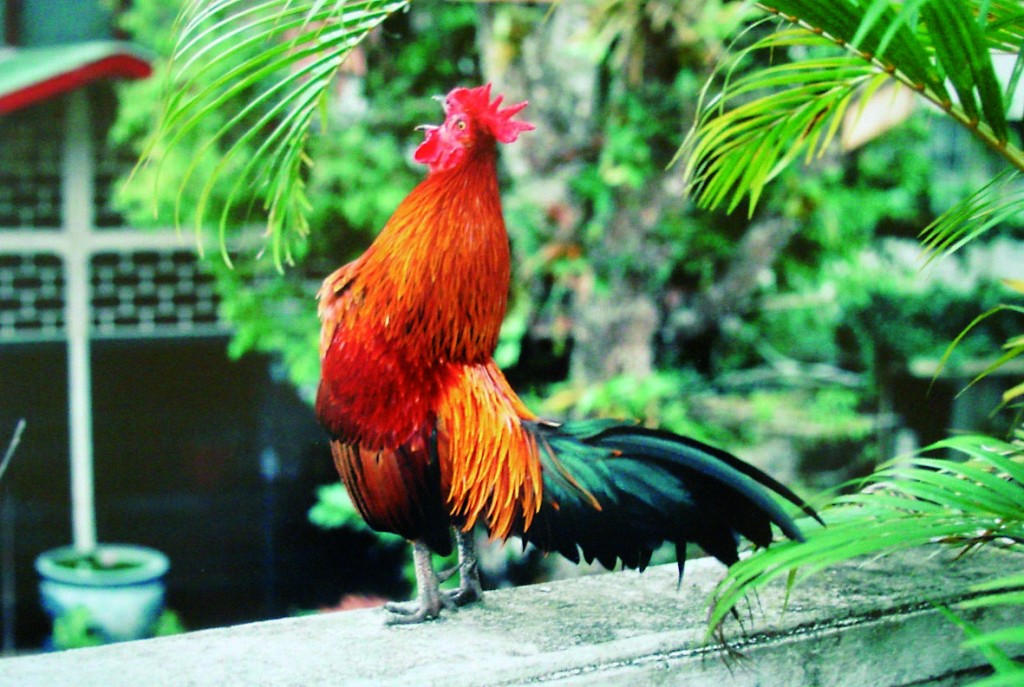 COMMENTS FROM HAPPY READERS OF 'SHOULD I BRING AN UMBRELLA?'
* "my favourite picture changes just as the weather does"
* "blend of whimsicality and seriousness of purpose"
* "artistic ability and sheer delight"
* "thank you for bringing joy"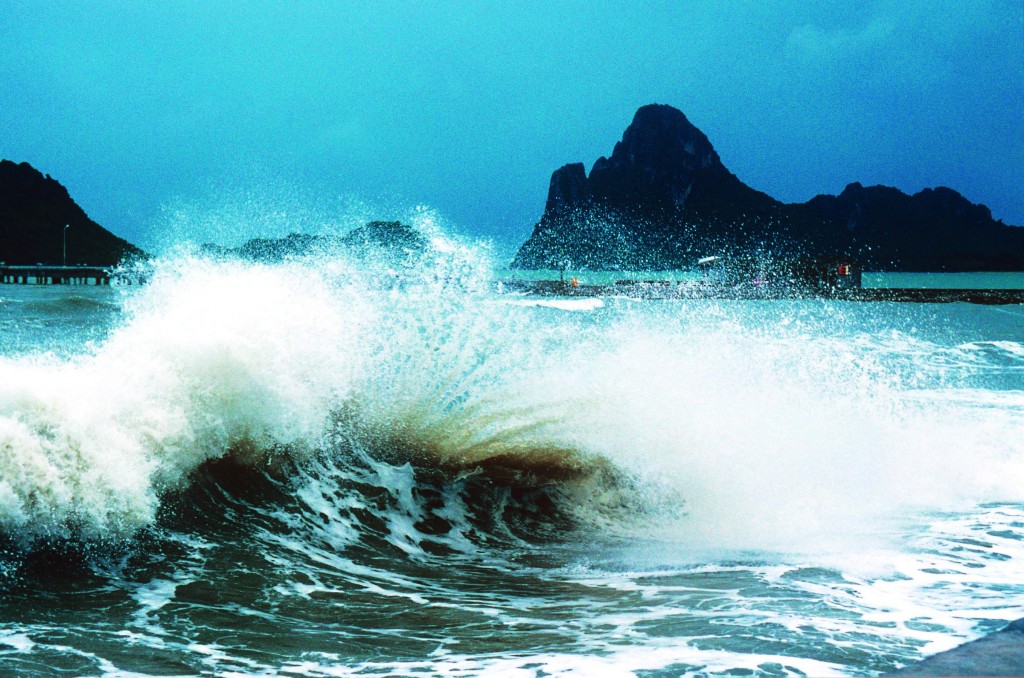 BOOK TECHNICAL DESCRIPTION
230mm x 210mm  – 160 pages – Hard back cover with dust jacket – Colour throughout – Over 500 photographs – Published 2009.
BUY NOW – TO ORDER   'SHOULD I BRING AN UMBRELLA?' BOOK

1.   CONTACT THE AUTHOR: ALAN JOHNSTON DIRECTLY
Post: Seal Cottage, 50 Shore Road, Strangford, BT30 7NW, Northern Ireland, UK.
Email: sealcottage50 (at) googlemail.com. (Spam prevention: please delete the ( at ) replacing it with @.)
Phone: UK 028 4488 1250.
Alan Johnston can also provide information about your local book stockists.
2. OR CONTACT THE PUBLISHER, BOOKLINK Email via www.booklink.ie
3. OR ORDER YOUR BOOK ONLINE http://tiny.cc/umbrella304.
'SHOULD I BRING AN UMBRELLA?' BOOK PRICE
Only £20 or 25 Euros per book. Plus P&P.
P&P to UK: £3.50 per book (delivery usually 7-10 days)
P&P to all other places: £6.50 or 9 Euros (via surface mail)
Cheque or crossed postal order payable to "Alan Johnston"
The perfect book gift. Please order now while stocks last. Thank you.
Take my brolly? Today? Weather and whether, might, shall, will, ought – "SHOULD I bring an umbrella?" Weather in pictures, plus a biography in happy anecdotes by a man who loves life!